How It Works
Reusable bottles. Infinite refills. All your favorite household products in plastic-free packaging.
Powder to Foam
Hand Soap and Dish Soap shipped to you without the water. Sprinkle the dry powder as directed, and watch the magic happen.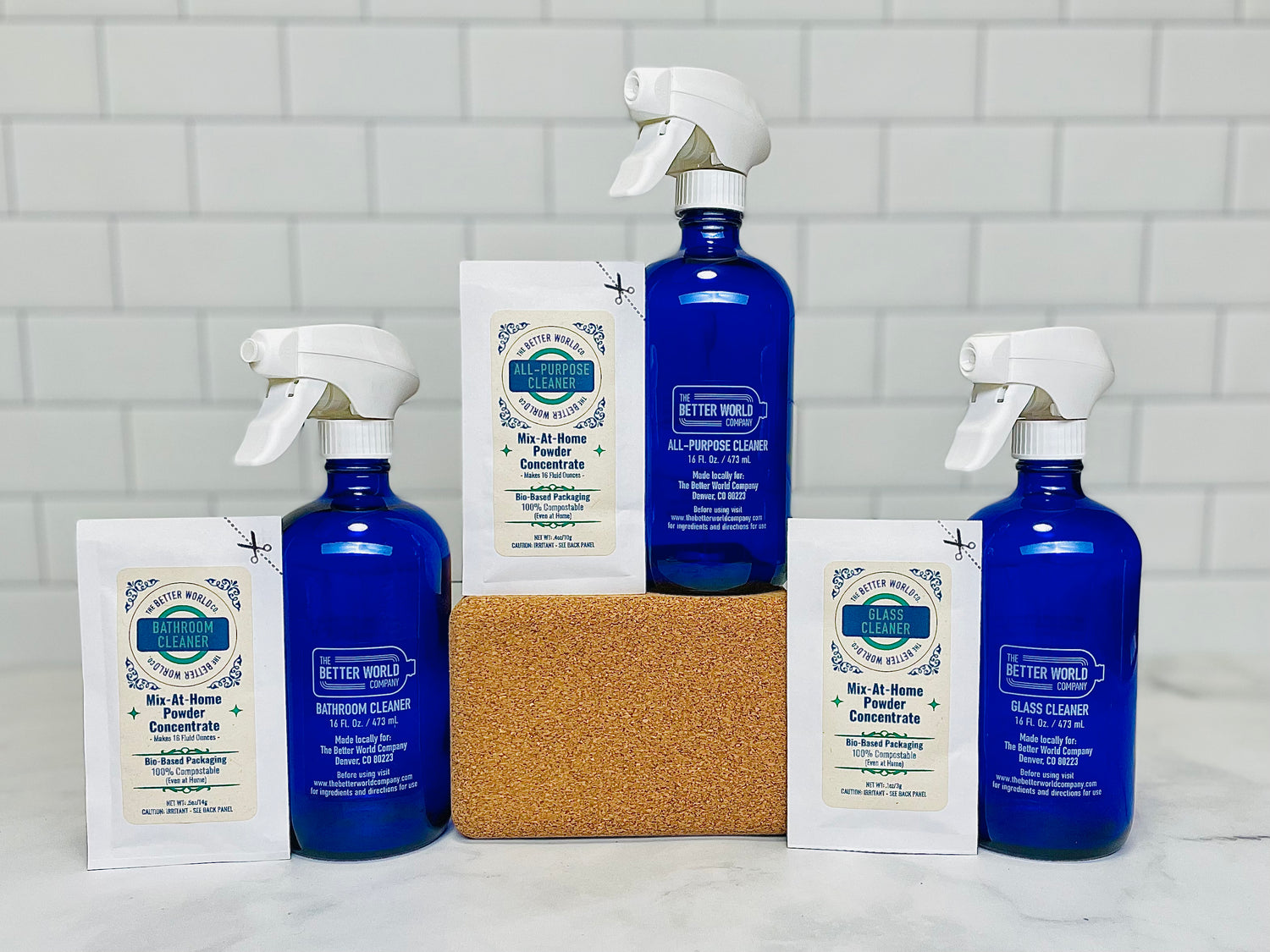 Mix at Home
Spray cleaners made with a concentrated sachet of unbelievable cleaning power. Just add (to) water, swirl, and spray the grime away.
Scoop-a-Doop
One Tablespoon is all it takes for sparkling dishes, spotless laundry, and a wicked high five from Mother Nature.
Shop Now
No Junky Stuff

Biodegradable, non-toxic, plant-based, naturally derived ingredients.

Blow-Your-Mind Packaging

Bio-based? Check. Compostable? Check. Home compostable? Oh yeah, that too.

Shrink That Footprint

Waterless products mean less impact on the planet. Don't be so heavy, dude.

Amazingly Effective

Formulas that do their jobs. And do them well. Seriously.
Our Mission
We're here to end the destructive stream of single-use plastic, but we can't do it without you. Thank you for joining us!
Learn More